Head of Engineering
Take a leadership role at one of the world's leading esports and gaming scale-ups, helping drive technical development while building the organization.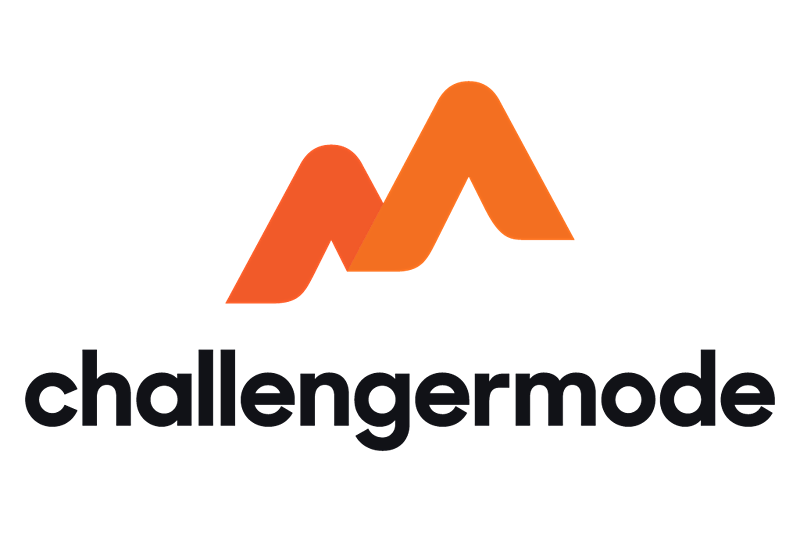 About Challengermode
Challengermode was founded in 2014 with the mission to make esports truly accessible for regular gamers. Today we're building a platform that provides the fundamental online esports infrastructure for all relevant stakeholders within the ecosystem.
With 3 billion people worldwide playing computer games and over 220 million people per month watching professional esports tournaments, Challengermode's platform is a place for regular gamers to congregate, practice or compete in esports. Our best-in-class tech automates tournament creation and allows gamers to easily play competitions across any device or console while enabling community building and monetization at scale for organizers of all kinds.
We are a tight crew with a high average tenure and we're excited to have new people join our quickly growing team.
The role

The Challengermode platform is currently being developed by three cross-functional product teams of software engineers, designers, and product managers, as well as a foundational infrastructure team. The teams are largely autonomous but collaborate closely with the rest of the company. In order to scale up the organization while maintaining speed and quality, we are looking for a leader that can maintain cohesion across teams and coach the other senior members and team leads with hands-on management and mentorship.

By taking a leadership role in the company, you'll focus on managing and scaling the tech organization, representing its needs to the rest of the org while ensuring the teams have the resources and business context necessary to deliver on their goals. You'll develop a deep technical understanding of the platform and its capabilities, but will mainly be tasked to manage the interpersonal and process-related aspects of the software development; partnering with the CTO who's mostly focused on the technical and architectural aspects of the platform development.

What you'll do

Take on responsibility for people management, training/mentorship, and personal growth of employees in the engineering department.
Help the development team achieve operational efficiency through lean development processes; removing bottlenecks, minimizing waste and maximizing value.
Organizing and aligning the teams based on function or missions in order to achieve company objectives.
Recruiting, onboarding and training of new technical employees.
Scale up the development organization while maintaining operational efficiency.
Improve communication by representing the needs of the development organization to other departments and executive leadership.
Participate in and guide platform development and new projects together with the CTO and other senior developers.
Participate in product discovery and delivery together with product management.
Who you are
We're looking for a strong leader with a background in software engineering to complement the CTOs duties on the managerial side of things. You should be able to leverage years of technical expertise with a strong understanding of business needs.

Preferably 5+ years of experience in software development and 4+ years of experience with people management.
A University Engineering or Comp Sci degree - or the experience to make up for that.
You understand what it means to build secure and scalable systems for the modern web.
You have a strong product sense and can use this to inform your decisions
Experience recruiting and onboarding technical staff

Experience with project management and reporting to senior staff or other peers at the management level.
Excellent communication skills, having both a deep sense of empathy and the ability to motivate and inspire
Hands-on experience driving and implementing lean and agile development processes.
Extra points if you are experienced or familiar with microservices architectures and any of the following technologies or tools: .NET, React, TypeScript, Azure.

Why work at Challengermode?
Challengermode offers you a chance to work on a quickly growing esports platform reaching millions of gamers and tournament organizers globally. At Challengermode, you'll be a part of a highly ambitious and supportive team on a mission to make esports easily accessible for everyone.
We believe that it's important to work hard and reach for the sky but we also believe it's more fun to do so with friends and people whose skills you can rely on. Everyone on the team is equally adept at working in a team setting as they are working individually. Prestige is nowhere to be found in our company, everyone can talk to everyone - we're happy to listen. If you think you have what it takes, we want to hear from you!

What we offer
High performance, skilled and goal-oriented colleagues
A fun, friendly, and inclusive work environment
Hands-on, freedom-with-responsibility environment
Opportunities for personal growth with varied responsibilities and tasks
Competitive salary
Possibility to acquire stock options (after 6 months employment)
Newly refurbished office located in central Stockholm
Location: Head office, Stockholm. You should be located in or willing to move to Stockholm.
Employment:  Full-time
Start: Q3

Benefits
Wellness subsidy

You get a yearly wellness and health subsidy of 2000 kr to spend on things like a gym membership, yoga classes or new running gear.

Personal growth & education

We actively encourage further education and training. Whether you want to take an online course to sharpen your SQL skills or go to an industry conference.

Health insurance

As an employee, you get access to generous health and life insurance with e.g. counseling or health advice from trained professionals, disability insurance, additional compensation in the event of long-term sick leave, and much more.

Flexible work hours

We thrive in a freedom-under-responsibility environment where people are able to adjust their own work hours along with their team and manager.

Personal tech

Choose your own work equipment; want to build your own PC, or do you prefer a MacBook? Your choice!

Company trip

Every year or so we take the whole company on an epic trip abroad! Where to next?

Sports & activities

Join us in weekly or monthly activities like Padel, Disc golf, and gaming sessions.

Parties & events

We love to throw good parties! Whether it's our famous Halloween party, the epic Christmas dinner, or spontaneous after-work beers with beer-pong and gaming tournaments.

Hackweek!

Two times per year we take a week to come together across the whole company to work intensely on creative and innovative ideas in a fun and inspiring environment.

Massage & rehab

We have a skilled naprath and massage therapist that visits the office every other week.

Eye-wear

Every employee gets access to a subsidy that can be for eye-wear/glasses for prolonged computer use.

Snacks & drinks

Fika, breakfast foods, soda, snacks, good coffee, and a well-stocked beer fridge at the office!

Culture & Workplace
At Challengermode, we are strong willed but can always admit when we have been wrong. We are ambitious, curious and never satisfied with mediocrity. And we all share a will to do really cool things together with other really skilled and dedicated people.
Everyone in the team has a strong sense of ownership and believes in the mission. If you enjoy working towards ambitious goals, working hard (and smart) and getting challenged on a daily basis, then you should fit right in!
About Challengermode
Challengermode is an esports platform where gamers meet to compete and socialize around the biggest computer and console games in the world.
We're a team of gamers, nerds, techies, athletes, creators and dreamers. It's a team made up of people who are the best at what they do. Some of us have worked at companies like Google, Microsoft and Spotify, others have started and sold companies. By merging years of business expertise and gaming experience, we're able to create a truly scalable platform worthy of the 21st century.
Head of Engineering
Take a leadership role at one of the world's leading esports and gaming scale-ups, helping drive technical development while building the organization.
Loading application form
Already working at Challengermode?
Let's recruit together and find your next colleague.