Backend Engineer
Be a part of an ambitious team and work on a quickly growing esports platform reaching millions of gamers and tournament organizers globally.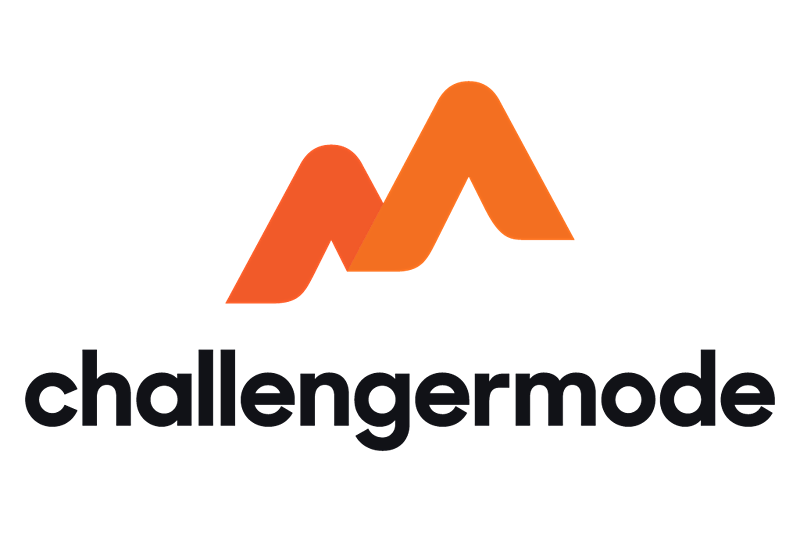 About Challengermode
Challengermode was founded in 2014 with the mission to make esports truly accessible for regular gamers. Today we're building a platform that provides the fundamental online esports infrastructure for all relevant stakeholders within the ecosystem.
With 3 billion people worldwide playing computer games and over 220 million people per month watching professional esports tournaments, Challengermode's platform is a place for regular gamers to congregate, practice or compete in esports. Our best-in-class tech automates tournament creation and allows gamers to easily play competitions across any device or console while enabling community building and monetization at scale for organizers of all kinds.
We are a tight crew with a high average tenure and we're excited to have new people join our quickly growing team.

The role

We're looking for a skilled Backend Engineer to join the team that will become a core contributor to the design, development, maintenance, and operation of the backend systems and APIs. You will be working with a talented team of motivated developers, designers, and product managers.
The role involves the development of new and existing features, working on performance and scalability improvements, technical design, and architecture. To meet current and future challenges, we're always looking for better ways of working, new frameworks to adopt, and value staying on the cutting edge so long as it serves our goals and leads to better user experiences.
The platform has a microservice architecture and is primarily built with web technologies like .NET and React. However, nothing is static, and as tools and frameworks evolve, so do we. Although it's qualifying to be familiar with these technologies, it's more important that you're not only able to learn but motivated to figure out new and better ways of doing things. 
Who you are
If you love working with smart, ambitious, and dedicated people, thrive in a collaborative team environment, and are obsessed with ensuring the success of your team and its members - this role is for you.
Preferably 3+ years of experience working with software development in a professional setting.

Strong familiarity with programming C# and .NET.

Proven ability to translate product requirements into elegant and effective technical solutions.

Proven ability to lead without authority and work in a team to ship code.

Solid communication skills in English, written and spoken.

A Computer Science (or equivalent) degree - or the experience to make up for that.

Extra points if:

you have a working knowledge of distributed systems and service-oriented architectures
experience with DevOps and owning live systems in a production environment.
you are experienced or familiar with any of the following technologies or tools: https://stackshare.io/challengermode/challengermode 
Why work at Challengermode?
Challengermode offers you a chance to work on a quickly growing esports platform reaching millions of gamers and tournament organizers globally. At Challengermode, you'll be a part of a highly ambitious and supportive team on a mission to make esports easily accessible for everyone.
We believe that it's important to work hard and reach for the sky but we also believe it's more fun to do so with friends and people whose skills you can rely on. Everyone on the team is equally adept at working in a team setting as they are working individually. Prestige is nowhere to be found in our company, everyone can talk to everyone - we're happy to listen. If you think you have what it takes, we want to hear from you!

What we offer
High performance, skilled and goal-oriented colleagues
A fun, friendly, and inclusive work environment
Hands-on, freedom-with-responsibility environment
Opportunities for personal growth with varied responsibilities and tasks
Competitive salary
Possibility to acquire stock options (after 6 months employment)
Newly refurbished office located in central Stockholm
Location: Head office, Stockholm. You should be located in or willing to move to Stockholm.
Employment: Full-time
Start: Q3-Q4

Benefits
Wellness subsidy

You get a yearly wellness and health subsidy of 2000 kr to spend on things like a gym membership, yoga classes or new running gear.

Personal growth & education

We actively encourage further education and training. Whether you want to take an online course to sharpen your SQL skills or go to an industry conference.

Health insurance

As an employee, you get access to generous health and life insurance with e.g. counseling or health advice from trained professionals, disability insurance, additional compensation in the event of long-term sick leave, and much more.

Flexible work hours

We thrive in a freedom-under-responsibility environment where people are able to adjust their own work hours along with their team and manager.

Personal tech

Choose your own work equipment; want to build your own PC, or do you prefer a MacBook? Your choice!

Company trip

Every year or so we take the whole company on an epic trip abroad! Where to next?

Sports & activities

Join us in weekly or monthly activities like Padel, Disc golf, and gaming sessions.

Parties & events

We love to throw good parties! Whether it's our famous Halloween party, the epic Christmas dinner, or spontaneous after-work beers with beer-pong and gaming tournaments.

Hackweek!

Two times per year we take a week to come together across the whole company to work intensely on creative and innovative ideas in a fun and inspiring environment.

Massage & rehab

We have a skilled naprath and massage therapist that visits the office every other week.

Eye-wear

Every employee gets access to a subsidy that can be for eye-wear/glasses for prolonged computer use.

Snacks & drinks

Fika, breakfast foods, soda, snacks, good coffee, and a well-stocked beer fridge at the office!

Culture & Workplace
At Challengermode, we are strong willed but can always admit when we have been wrong. We are ambitious, curious and never satisfied with mediocrity. And we all share a will to do really cool things together with other really skilled and dedicated people.
Everyone in the team has a strong sense of ownership and believes in the mission. If you enjoy working towards ambitious goals, working hard (and smart) and getting challenged on a daily basis, then you should fit right in!
About Challengermode
Challengermode is an esports platform where gamers meet to compete and socialize around the biggest computer and console games in the world.
We're a team of gamers, nerds, techies, athletes, creators and dreamers. It's a team made up of people who are the best at what they do. Some of us have worked at companies like Google, Microsoft and Spotify, others have started and sold companies. By merging years of business expertise and gaming experience, we're able to create a truly scalable platform worthy of the 21st century.
Backend Engineer
Be a part of an ambitious team and work on a quickly growing esports platform reaching millions of gamers and tournament organizers globally.
Loading application form
Already working at Challengermode?
Let's recruit together and find your next colleague.