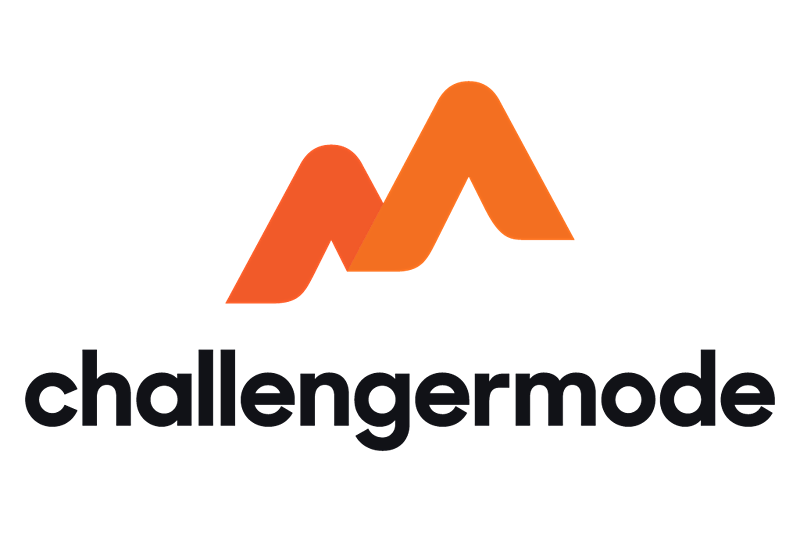 About Us
Challengermode was founded in 2014 with the mission to make esports truly accessible for regular gamers. Today we're building a platform that provides the the fundamental online esports infrastructure for all relevant stakeholders within the ecosystem.
With 2.5 billion people world-wide playing computer games and over 220 million people per month watching professional esports tournaments, Challengermode's platform is a place for regular gamers to congregate, practice or compete in esports. Our best-in-class tech automates tournament creation and allows gamers to easily play competitions across any device or console, while enabling community building and monetization at scale for organizers of all kinds.


The Role
Challengermode is rapidly growing, as is the vast amount of organizers and partners hosting tournaments, leagues, and events on the platform. We are now looking for new exceptional and eager colleagues to join our Partner Support team!
As part of the Partner Support team, you will ensure that the organizers and partners on Challengermode, and their projects, are successful.
Their success can be achieved in many ways, by providing live-chat support, administering tournaments and helping organizers get set up properly on Challengermode, this means your day-to-day work will vary a great deal. It requires you to be a flexible and open-minded person who is not afraid to take on new challenges.
During your first weeks on the job, you will be shadowing your colleagues while getting to know them, you will also learn the ins and outs of Challengermode and how we work.
This is also a period in which you get acquainted with the different departments you will work with and learn the general flow of how projects are acquired, planned out, organized and executed.
Shortly thereafter you will be given tasks in the form of tournament administration working with our Partner Success team and assisting users and organizers while you grow into the role in which you will be leading your own projects.
Being able to keep a professional and friendly attitude at all times is highly desirable, as you will be in daily contact with all types of partners on Challengermode.

Responsibilities
Partner Support & Tournament Ops.
Responsibility. You will be required to take on greater responsibility in the form of leading the tournament operations for some organizers and projects.
Tournament administration. When working with partners you will frequently assist them in administering tournaments and events of all sizes. We utilize the features and tools on Challengermode for this. You will learn the ins and outs of the platform and eventually be put in charge to lead such projects. 
Partner support. Your day-to-day responsibilities will mainly revolve around providing partners and organizers on Challengermode with live support - help them find the right format for their tournaments and events, get them set up properly and sometimes onboard and guide them through different processes on the platform.
Player support. The players are what makes these events happen and they play a big part on Challengermode, part of this role is providing them with support. You will work in different channels to provide this support when required, such as Discord, on-site chat features, and others.
Become an expert. You spend most of your time on Challengermode.com and become an expert of all the ins and outs of the platform, it's features and know better than anyone else how to find your way around our technology.


Cross-department & Overseas
Be part of the onboarding pipeline. Work closely with the partnership acquisition and success teams in Europe and other regions as they keep acquiring new and exciting partners to the platform. Your team will have new missions and challenges to work with every week. 
Global team. Be part of an ever growing team, with colleagues from all over the world. This requires you to be able to be able to communicate well remotely, and with people in different time zones.


Skills & Requirements
Team Player. You work well in a team environment and are always there to help your colleagues out, and in turn - allow them to have your back so that we, together, can accomplish great things.
Structured and organized. You can take responsibility to plan and structure your days in accordance with your tasks and your team.
Problem-solving. You will often have to think outside of the box and have a creative mindset to make sure that you can take on, and overcome any challenges.
Self-driven. You can take responsibility for the tasks you take on. You make sure it gets done, ask for assistance or hand it over to assure its success.
Service-minded. You are Challengermode's face outwards. You grasp the importance of our users, the partners, and organizers, and their well being on the platform.
Friendly and professional. You can keep a good tone and keep a conversation professional, factual, and friendly - no matter the topic.
Eager to learn and humble. You have a will to learn from your colleagues and an ability to share your thoughts and ideas with others.
Communication skills. Excellent communication skills and native-level proficiency in spoken and written English.


Mereting Qualities
Previous experience in Esports.
Previous experience working with Tournament and Event operations.
Previous experience in Customer Support.
Previous experience working in technical and digital environments.
You are structured and able to track your work
Fluent in major European languages.


Who we think you are
 You can apply creative problem-solving

You are self-reliant and driven.
You are humble and have an eagerness to learn and grow, both as an individual and in the team.
You have a strong sense of ownership and determination to get things done.
You're comfortable with a flexible schedule.


We offer
High performance, skilled and goal oriented colleagues
A fun, friendly and inclusive work environment
Hands-on, freedom-with-responsibility environment
Opportunities for personal growth with varied responsibilities and tasks
Competitive Salary
Ownership in the company (after 6 months employment)
Newly refurbished office located in central Stockholm
Did we mention that playing computer games is part of the job?

Location: Stockholm
Employment: Full-time
Start: ASAP
Locations

Remote status

Fully Remote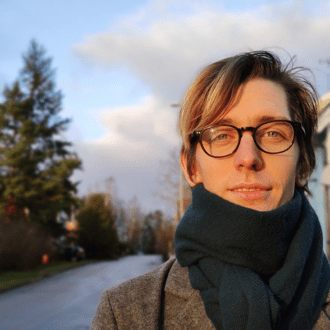 Contact
Mikael Lidström
Partner & Customer Support Lead – Partnerships & Partnership Success
Benefits
Wellness subsidy

You get a yearly wellness and health subsidy of 2000 kr to spend on things like a gym membership, yoga classes or new running gear.

Personal growth & education

We actively encourage further education and training. Whether you want to take an online course to sharpen your SQL skills or go to an industry conference.

Health insurance

As an employee, you get access to generous health and life insurance with e.g. counseling or health advice from trained professionals, disability insurance, additional compensation in the event of long-term sick leave, and much more.

Flexible work hours

We thrive in a freedom-under-responsibility environment where people are able to adjust their own work hours along with their team and manager.

Personal tech

Choose your own work equipment; want to build your own PC, or do you prefer a MacBook? Your choice!

Company trip

Every year or so we take the whole company on an epic trip abroad! Where to next?

Sports & activities

Join us in weekly or monthly activities like Padel, Disc golf, and gaming sessions.

Parties & events

We love to throw good parties! Whether it's our famous Halloween party, the epic Christmas dinner, or spontaneous after-work beers with beer-pong and gaming tournaments.

Hackweek!

Two times per year we take a week to come together across the whole company to work intensely on creative and innovative ideas in a fun and inspiring environment.

Massage & rehab

We have a skilled naprath and massage therapist that visits the office every other week.

Eye-wear

Every employee gets access to a subsidy that can be for eye-wear/glasses for prolonged computer use.

Snacks & drinks

Fika, breakfast foods, soda, snacks, good coffee, and a well-stocked beer fridge at the office!

Culture & Workplace
At Challengermode, we are strong willed but can always admit when we have been wrong. We are ambitious, curious and never satisfied with mediocrity. And we all share a will to do really cool things together with other really skilled and dedicated people.
Everyone in the team has a strong sense of ownership and believes in the mission. If you enjoy working towards ambitious goals, working hard (and smart) and getting challenged on a daily basis, then you should fit right in!
About Challengermode
Challengermode is an esports platform where gamers meet to compete and socialize around the biggest computer and console games in the world.
We're a team of gamers, nerds, techies, athletes, creators and dreamers. It's a team made up of people who are the best at what they do. Some of us have worked at companies like Google, Microsoft and Spotify, others have started and sold companies. By merging years of business expertise and gaming experience, we're able to create a truly scalable platform worthy of the 21st century.
Already working at Challengermode?
Let's recruit together and find your next colleague.