Senior Publisher & Game Developer Relations Manager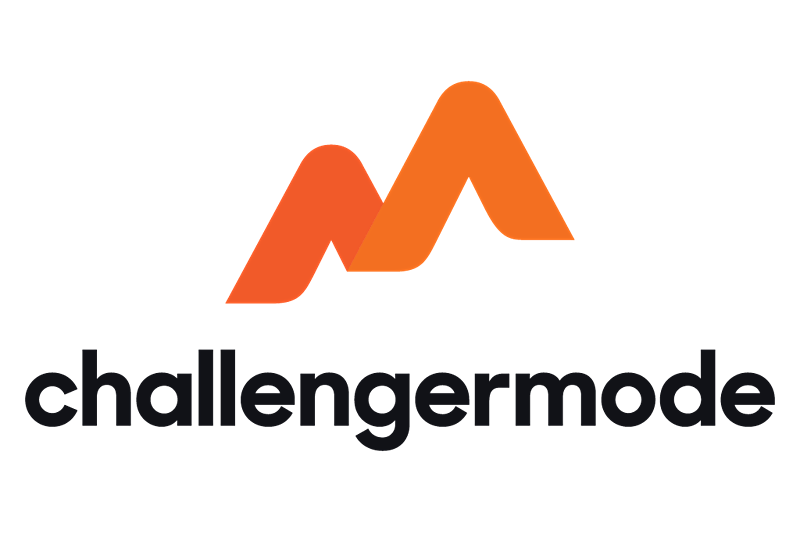 Together with our partnered brands, esports organizers and game developers, Challengermode is becoming the home for esports players at all levels of play - amateur, collegiate, professional and for-fun, providing not only a path to professional play, but turning competition into a fun pastime for millions of gamers.  To uncover and onboard new gaming experiences and deliver the best possible results for and with our partners, Challengermode is looking for a person to join the team as a Senior Publisher & Game Developer Relations Manager.
A normal day at Challengermode can range from scheduled meetings before an onboarding session or a workshop with your fellow colleague, to being at an industry leading esports event representing Challengermode. Daily conversations with game developers across the world will provide an exciting opportunity to get creative and help solve the problems their games might face in being viable competitive titles & building out respective communities. Your responsibilities are all aligned around acquiring and onboarding game developers and publishers onto the platform with their competitive titles, making their success our success.


RESPONSIBILITIES
Partner acquisition and onboarding
You are in charge of mapping out the game developer and publisher landscape and identifying potential partners, as well as identifying games that could & should be the next big competitive title

You will negotiate and finalize partnership agreements aligned with Challengermode's policies.

You will own and improve all collateral around Publishers & Game Developers, including our documentation, external decks and more

You will own the company's goals around acquisition and onboarding of new game developers and publishers, helping them in building competitive communities around their games

You will assist the CBDO in building out a Publisher & Game Developer Relations team.
Implementation Management
You will educate and coordinate our Game Developer Success team to create and execute engagement strategies with all game titles or publishers, taking full accountability for the fulfillment of key performance indicators, reporting to both internal and external stakeholders. 
You will identify the recurring needs of external stakeholders on the platform in order to provide meaningful input to our product team.
Your ultimate goal is to ensure the success of each of our partners using Challengermode

KEY TRAITS OF A PUBLISHER & GAME DEVELOPER RELATIONS MANAGER

Friendly, thoughtful, and helpful. A team player makes their colleagues perform better and pushes our capabilities as a company further.

Sense of responsibility. Feeling the utmost responsible for the success of a project is key to ensuring you are on-top of mission critical tasks and deliverables.
Self-driven. We're a tech startup who will give you the resources and mandate to do what you feel is best for us as a company.
Humble. Talent wins games, but teamwork and intelligence win championships.
Service-minded. The success of our partners is our success. Being attentive to the needs of our clients helps them help us.
Connected. The ideal candidate has made the gaming industry their home & has established far-reaching connections with game developers and publishers across the globe. 

SKILLS & REQUIREMENTS
You have a strong proven track record in establishing partnerships with game developers or publishers

You have previous work experience (5 years+) within partnerships/sales or game industry business development

You're structured and track your work.

You're an excellent communicator and have native-level proficiency in spoken and written English.

You're able to negotiate in high-pressure environments.

You have a fantastic understanding of the struggles & businesses of game developers.

You have a strategic mindset, allowing you to navigate the landscape diligently. 

You are attentive to details.

You are comfortable with uncertainty and ambiguity.

You're an experienced traveler and don't mind being on the road for weeks at a time, when necessary.

MERITING QUALITIES
You're fluent in multiple languages.

You have technical skills such as programming, IT ops, hardware knowledge etc.

You're proficient in writing product copy.

You have previously worked in a tech or gaming company.

Previous experience utilizing and organizing CRM tools such as Salesforce or Copper

As a Senior Publisher & Game Developer Relations Manager you will get a lot of responsibility and autonomy. Remember what Uncle Ben told Peter Parker in Spiderman: "With great power comes great responsibility". Most importantly – you're an expert at communication as you will be dealing with internal and external stakeholders, as well as Challengermode's broader community.


WHY WORK AT CHALLENGERMODE?
Challengermode offers you a chance to work at a fast-growing esports platform engaging daily with global partners. Working here means you get to add one of the most technologically advanced platforms in esports to your arsenal. If you join us, you'll be a part of a highly ambitious and supportive team that wants to make esports accessible and better for everyone. We firmly believe in our goals and as a crucial part of that, we value everyone's opinions, feedback, and thoughts on how to get there. Prestige is nowhere to be found in our company, everyone can talk to everyone - we're happy to listen. If you think you have what it takes, we want to hear from you!


WE OFFER
High performance, skilled and goal oriented colleagues

A fun, friendly and inclusive work environment

Hands-on, freedom-with-responsibility environment

Opportunities for personal growth with varied responsibilities and tasks

Competitive Salary

Ownership in the company (after 6 months employment)

Newly refurbished office located in Stockholm's famous Fatburen - with neighbors from other highly decorated games companies

Did we mention that playing computer games is part of the job?

Location: Stockholm (on-location)

Employment: Full-time

Start: Q1 2022
Contact
Philip Hübner
Chief Business Development Officer – Biz Dev
Related jobs
Culture & Workplace
At Challengermode, we are strong willed but can always admit when we have been wrong. We are ambitious, curious and never satisfied with mediocrity. And we all share a will to do really cool things together with other really skilled and dedicated people.
Everyone in the team has a strong sense of ownership and believes in the mission. If you enjoy working towards ambitious goals, working hard (and smart) and getting challenged on a daily basis, then you should fit right in!
About Challengermode
Challengermode is an esports platform where gamers meet to compete and socialize around the biggest computer and console games in the world.
We're a team of gamers, nerds, techies, athletes, creators and dreamers. It's a team made up of people who are the best at what they do. Some of us have worked at companies like Google, Microsoft and Spotify, others have started and sold companies. By merging years of business expertise and gaming experience, we're able to create a truly scalable platform worthy of the 21st century.
Already working at Challengermode?
Let's recruit together and find your next colleague.