UI Developer (Frontend/UI/Design)
Who we are:
Challengermode is a design-driven company that puts user experience and visual design front and center, making this role a crucial contributor to the overall product development process. The role itself is cross-functional at heart as you'll inhabit the space between pure frontend development and user interface design.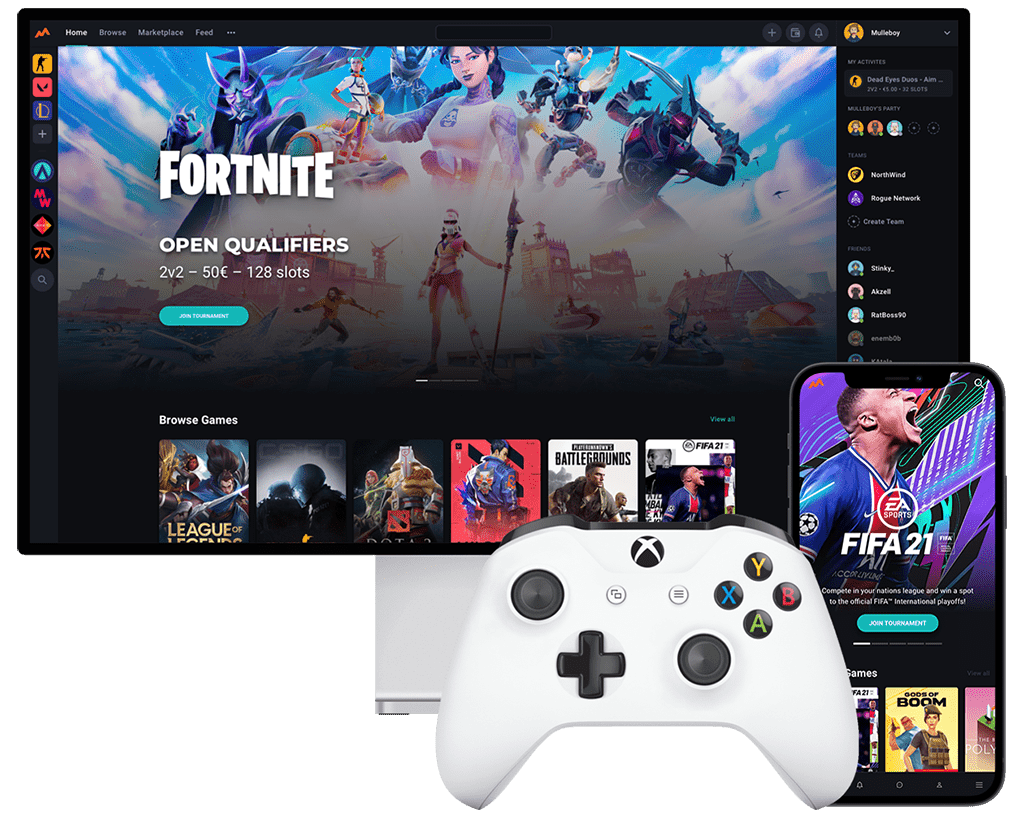 ---
Who you are:
As a UI developer/interaction designer at Challengermode, you'll be joining a small and hard-working team of engineers, designers, and product managers. You'll take part in the end-to-end process of creating and iterating on new features and products, maintaining what's already being used, and optimize every step in the process. 
Moreover, you'll be heavily involved in the overall design and specification process of new products or features together with our Lead Designer and Product Manager. In the future, you'll be able to drive and lead your own design projects and feature implementations as part of a product team.

---
What you will do:
Become the bridge between high-fidelity designs to polished and released frontend code.
Implement pixel-perfect UI and components for the modern web.
Work in full-stack software development teams to deliver new features (as a frontend specialist).
Develop and maintain the Challengermode design system together with other designers and developers.
Generally speaking, we expect that you can demonstrate extensive knowledge of the design process and that you have high attention to detail, both in design and code.
---
You should have:
Good prototyping skills (code and/or design tool).
Very good Frontend/UI dev skills (HTML, CSS, React e.g).
An eye for producing elegant web/app designs.
Cross-platform code for typical everyday devices.
Ability to architect efficient and reusable front-end components and abstractions.
You must reside in the EU.
You must speak fluent English.
2+ years experience in tech product development.
---
These qualifications will help you stand out:
Awareness of cross-browser compatibility issues and client-side performance considerations.
Experience with user research and UX design, and an ability to make actionable design decisions based on user/product data.
Experience with Sketch, InVision, Framer, or other product design platforms.
Experience with Photoshop, Illustrator, or other Adobe software programs.
---
What we offer:

High-performance, skilled, goal-oriented colleagues and teams.
A friendly, highly social, and inclusive work environment.
Hands-on, freedom-with-responsibility environment.
Competitive salary.
Ownership in the company possible after 6 months of employment.
Office located in central Stockholm with colleagues from all over the world.
---
TLDR:

We're looking for a really good frontend UI specialist, preferably someone a bit more senior with a passion for pixel-perfect implementations. Heavy emphasis on clean, logical code and reusability for things like components and frameworks. We like and use React - a lot.
---
How to apply:
Send us your CV/Resume and your Portfolio (link to git/codepens/personal website). 
A portfolio is an essential element of the application. Applicants who do not supply a link or PDF with samples of their work can unfortunately not be considered.
Related jobs
Culture & Workplace
At Challengermode, we are strong willed but can always admit when we have been wrong. We are ambitious, curious and never satisfied with mediocrity. And we all share a will to do really cool things together with other really skilled and dedicated people.
Everyone in the team has a strong sense of ownership and believes in the mission. If you enjoy working towards ambitious goals, working hard (and smart) and getting challenged on a daily basis, then you should fit right in!
About Challengermode
Challengermode is an esports platform where gamers meet to compete and socialize around the biggest computer and console games in the world.
We're a team of gamers, nerds, techies, athletes, creators and dreamers. It's a team made up of people who are the best at what they do. Some of us have worked at companies like Google, Microsoft and Spotify, others have started and sold companies. By merging years of business expertise and gaming experience, we're able to create a truly scalable platform worthy of the 21st century.
Already working at Challengermode?
Let's recruit together and find your next colleague.